HISTORY OF THE ASSOCIATION
Founded in 1947
the Lafayette Real Estate Board began when several brokers united and joined the National Association of Real Estate Boards, after agreeing to adopt and enforce the Code of Ethics, and protect the use of the term REALTOR® in Lafayette.
---
1961
the Board changed its name to the Lafayette Board of REALTORS® (LBR). In these early days the organization operated out of the old Evangeline Hotel on Jefferson Street. It worked hard to assist its REALTOR® members by making their daily tasks easier with the standard forms and access to the Multiple Listing Service (MLS) which was launched in 1960. Ask any longtime member and they will surely remember coming by the office to pick up printed MLS sheets which would be added to their MLS book.
---
2005
the Lafayette Board of REALTORS® changed its name once again; this time to reflect the economic growth of the area and the regional aspects of real estate. The new name, REALTOR® Association of Acadiana (RAA) is reflective of the organization's growing jurisdiction and servicing of six parishes: Lafayette, Vermilion, Acadia, St. Martin, St. Landry and Iberia.
---
2017
the RAA celebrated 70 years of service to its members and the real estate industry. This milestone recognizes the organization's evolution of service and innovation on its members behalf. Over the last 70 years the goals laid out by the organization's founders are not much different from today: be a united front to advocate for home ownership rights, promote high standards for its members by strict adherence to the Code of Ethics and providing high levels of service to its REALTOR® members.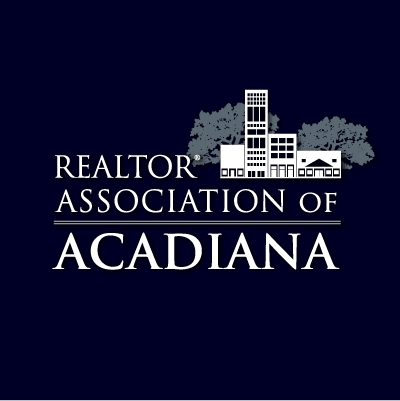 0
YEARS OF SERVICE
Today, the REALTOR® Association of Acadiana is a professional membership association for more than 1400 REALTORS® Members and over 150 Affiliate members who support and are connected to the real estate industry. The REALTOR® Association is the 3rd largest local association in the State of Louisiana and its members represent the best in the profession as they willingly adopt the Code Ethics and continuously learn about the issues and changes affecting the real estate industry.